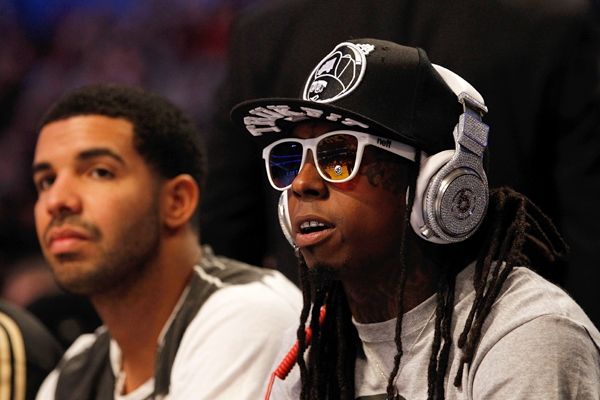 Rapper Lil' Wayne has shared his thoughts on the Aaliyah project that Drake is working on saying it's a good move. Get the deets inside and also hear Eve's "She Bad Bad" snippet and find out about Joe Budden possibly being the next "Love & Hip Hop" star…
Lil' Wayne has spoken up in full support of Drake's involvement in a posthumous Aaliyah album calling it a "good move."  He adds,
"Everybody knows what Aaliyah did and done for music and culture, period, and it's always good to do that, for not only for people like that, just for her fans – you know what I mean?" Drake's a very thoughtful person. Everyone knows that. It's an awesome collaboration."
So why make a new Aaliyah ablum?  Wayne says, "Her music is still awesome. It's still better than a lot of music out right now."
Hmm…We wonder if Weezy will also hop on a track?
In other music news…….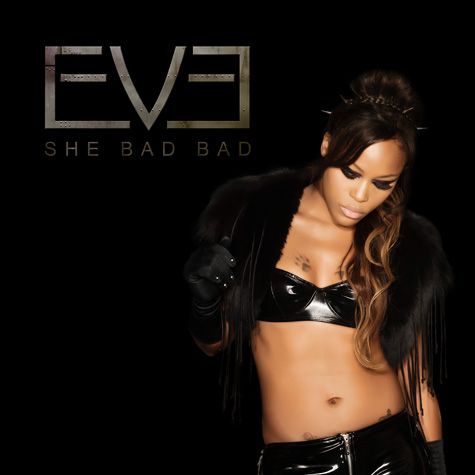 Eve released the cover art and a teaser for her upcoming single "She Bad Bad" today. In the photo she rocks a black leather bra and her shoulders are draped in fur. The track, produced by JukeBox, will appear on her much-delayed album Lip Lock.
She also revealed that she and Lil' Kim will appear on Missy's upcoming project.
Listen to "She Bad Bad" here:
In music and television news……
Joe Budden spoke to Hartfort, CT's Hot 93.7 where it was revealed fans may see him on the upcoming season of "L&HH" (the New York installment).
While discussing reality tv he said he passed on season one of "LAHH" saying, "I turned that opportunity down." But when it comes to the upcoming season, Joe hints that he'll be appearing.
As his ex-girlfriend Tahiry has landed a role on the show he said, "If Tahiry is on there, I'd expect to get a call. Tahiry is somebody I love, so I would do that."
Hmm….sounds like he and Tahiry will be revealing their lives real soon.  Listen to Joe's interview here.
And in other "L&HH" additions, Monica's baby daddy Rocko (who signed a distribution deal with Stevie J and Joseline Hernandez) is rumored to be joining the Atlanta edition of the show.  However, Monica isn't happy about it and folks are saying she offered up money to keep him off the show.  No word if that's true but Rocko cryptically tweeted,

We wonder what he will be revealing……